Let In But Left Out
Leadership, Faith & Knowledge in the Age of AI
How America LET IN Hi-Tech, COVID-19 & Fake News but LEFT OUT People, Faith & Collective Purpose
A Call for Balance:
How America…
Let In VIRTUAL but Left Out REALITY
Let In CORONAVIRUS but Left Out BIO SCIENCE
Let in TECH DISRUPTION but Left Out PEOPLE TRANSITION
Let In FAKE NEWS but Left Out CRITICAL THINKING
Let In INEQUALITY but Left Out UPWARD MOBILITY
Let In COLLEGE ELITES but Left Out WORKING-CLASS ESSENTIALS
Let In SCREEN TIME but Left Out PEOPLE TIME
Let In PERSONAL GAIN but Left Out COLLECTIVE PURPOSE
Let In DISTRUST & DESPAIR but Left Out FAITH & HOPE
Let In ANGER but Left Out EMPATHY
Let In TECHNOSTRESS but Left Out PSYCHOFLEX
Let In BIO-HACKERS but Left Out BIO-ETHICS
Let In RUNAWAY ALGORITHMS but Left Out ETHICAL GUARDRAILS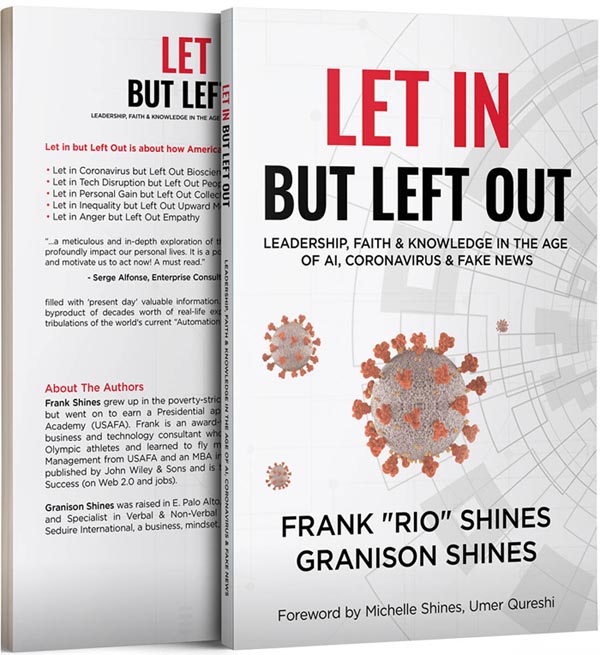 About Authors & Designers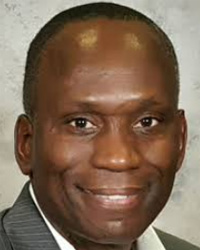 Frank "Rio" Shines
Frank Shines is an IBM and Ernst & Young award-winning business and technology consultant who has flown Air Force jets and trained and competed with Olympic athletes. He specializes in People-First, AI-Powered Digital Transformation & Lean Six Sigma performance improvement. Mr. Shines holds a BS from the US Air Force Academy and an MBA in Marketing Statistics. He has been published by Wiley & Sons and self-published, New Science of Success on Web 2.0 & DIY Digital Economy. Listen to his Let in but Left Out podcast.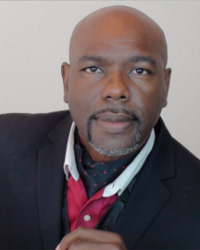 Granison Shines
Granison Shines is a Speaker, Trainer, and Specialist in Verbal & Non-Verbal Communication Confidence with Seduire International, a business, mindset, training and coaching company. He works specifically with mission-driven organizations focused on increasing worker productivity and business profitability and with leaders seeking to become more influential in the workplace.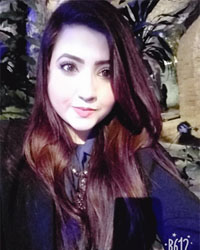 Arifa Sheikh
Arifa Sheikh (Book Cover Designer & Graphics) is a highly creative and multitalented Graphic Artist with extensive experience in multimedia, marketing and print design. Exceptional collaborative and interpersonal skills; dynamic team player with well-developed written and verbal communication abilities. Highly skilled in client and vendor relations and negotiations; talented at building and maintaining "win-win" partnerships.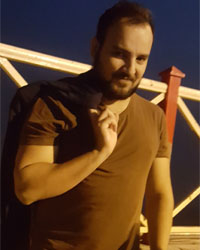 Muhammad Umer Qureshi
Umer Qureshi (Book's Web Design & Marketing) is a Mechanical Engineer with Data Analytics, Machine Learning, Robotic Process Automation (RPA) grounded in Lean Six Sigma principles. Mr. Qureshi is a proven problem solver using disruptive technology, Big Data Analytics, Agile, Scrum, Web and Mobile Development, SEO, Web and Graphics.
Yuval Harari on the worst epidemic in 100 years
Can We Handle the Changes: USAF Robotic Dogs
Free Book Excerpt
Filled with stories of tragedy and inspiration, Let in But Left Out is a field guide for adapting to change and navigating our hyper-connected, hyper-competitive AI Powered Digital Age. Former Air Force officer and IBM executive, Frank "Rio" Shines teams up with younger brother Granison Shines, a Speaker, Trainer and Online Personal Branding expert in this provocative and practical roadmap for surviving and thriving in the age of pandemics and AI-powered infodemics.
WHY
This book focuses on the tools you can use and actions you can start taking immediately

Value of Faith and Spirituality
Understand the value of faith and spirituality (as defined by YOU) for coping during periods of racial trauma, pandemics and tech and culture change. Meditate, visualize, unplug, pray, take a walk along the beach or in nature, get in the zone through sports and fitness, buy a pet.  Simply say "Hi" to someone that does not look like you. In the African Zulu language the term "hi" (sawubona) means "we see you" (as a respected and equal human being).

Overcome CoronaStress & TechnoStress
Learn how to overcome coronavirus fatigue, social unrest, financial and tech stress. Learn breathing techniques of world class athletes, fighter pilots, monks to de-stress. Unplug one day per week as author of 24/6, Tiffany Shlain, recommends.

Improve Your Learning
Improve your pace of learning and your ability to adapt to change in the age of "Work from Home", AI and automation. Learn your personality preference, learning style and use this to self-educate in a way that works best for you: video, books, audio, watching others, hands-on. Google "Myers-Briggs", "OCEAN big five", "16 personalities".

Enhance Your Skills
Enhance your self-awareness, confidence, self-control, leadership, problem-solving, technology and communication skills. Ask trusted and respected friends, family members and colleagues about how they perceive you: your strengths, areas for improvement. As an example, examine the methods used by the U.S. military to help soldiers and pilots achieve self-control, confidence, self-discipline, leadership.
LEARN
What Will You Learn?
Psychological Flexibility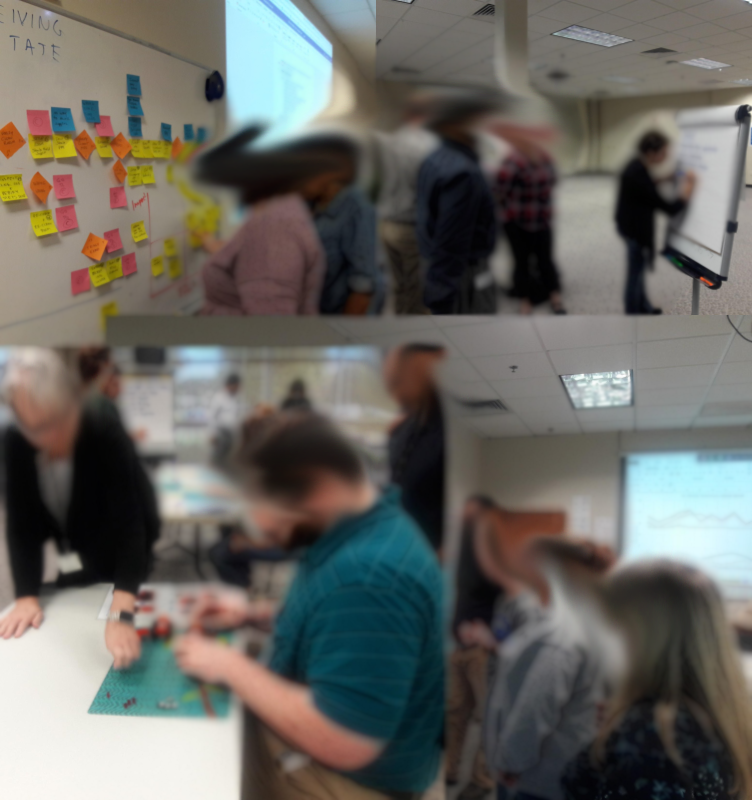 About US
Our Story
This is a story of the American Dream, four generations in the making.  As a former Air Force airman / cadet / officer, IBM executive and entrepreneur, Frank Shines became concerned with what he was seeing in society and within organizations around the world: social unrest, tech and biological disruptions (viruses), all outpacing the rate at which humans are able to adapt to change. In conversations with his brother, Granison Shines on the topic, he discovered that Granison was seeing the same behavior with his client's employees and leaders as well — cultural and tech change was speeding up.
Frank, who specializes in process and technology innovation through people-focused data analytics and AI machine learning, noticed that many metrics were moving together — and they were pointing towards an increasingly grave outcome: higher anxiety and stress levels; growing levels of wealth inequality and higher suicide rates; rising mental health cases and lower life expectancy.
Together, Frank and Granison began weekly Zoom video communication sessions and travel between Florida and Arizona to start work on Let in But Left Out. They found that in order to complete a key chapter of Let in But Left Out, the brothers had to take a personal examination of themselves and of their ancestors. As Frank and Granison looked back on their lives, from Ghetto Streets (E. Palo Alto and Oakland) to Executive Suites (IBM, Arrow Electronics, Ernst & Young), they were humbled when examining their full family history.
Combining hi-tech DNA analysis from 23andMe.com with family books, publications and  photos, social media  and genealogy websites, historical records and Congressional hearings, Frank Shines pieced together the epic family tale: from African slaves assisting in the Revolutionary War, British-Irish slave owners who settled in Texas and Oklahoma and the integration with the Creek Native American Tribe and the marching of the Trail of Tears. All of these events lead to pioneering achievements in America that touch the Apollo missions, Stroud Scholars, the Olympic trials and the military, the arts, public service, business and tech today.

TESTIMONIALS
What Readers are Saying
I've just finished taking an incredibly inspiring Mind Walk. I was moved by the story of your childhood and the powerful impact one person can make.  The chapter, "A Loss of Faith?" was powerful. I agree that COVID has forced a collective timeout. Indeed, "Faith gives us hope for a better tomorrow despite the pain, stress and uncertainty we face today."
An epic journey across four generations of a multi-racial, historic American family and the technological advancement and the social changes that impacted their lives and ours.